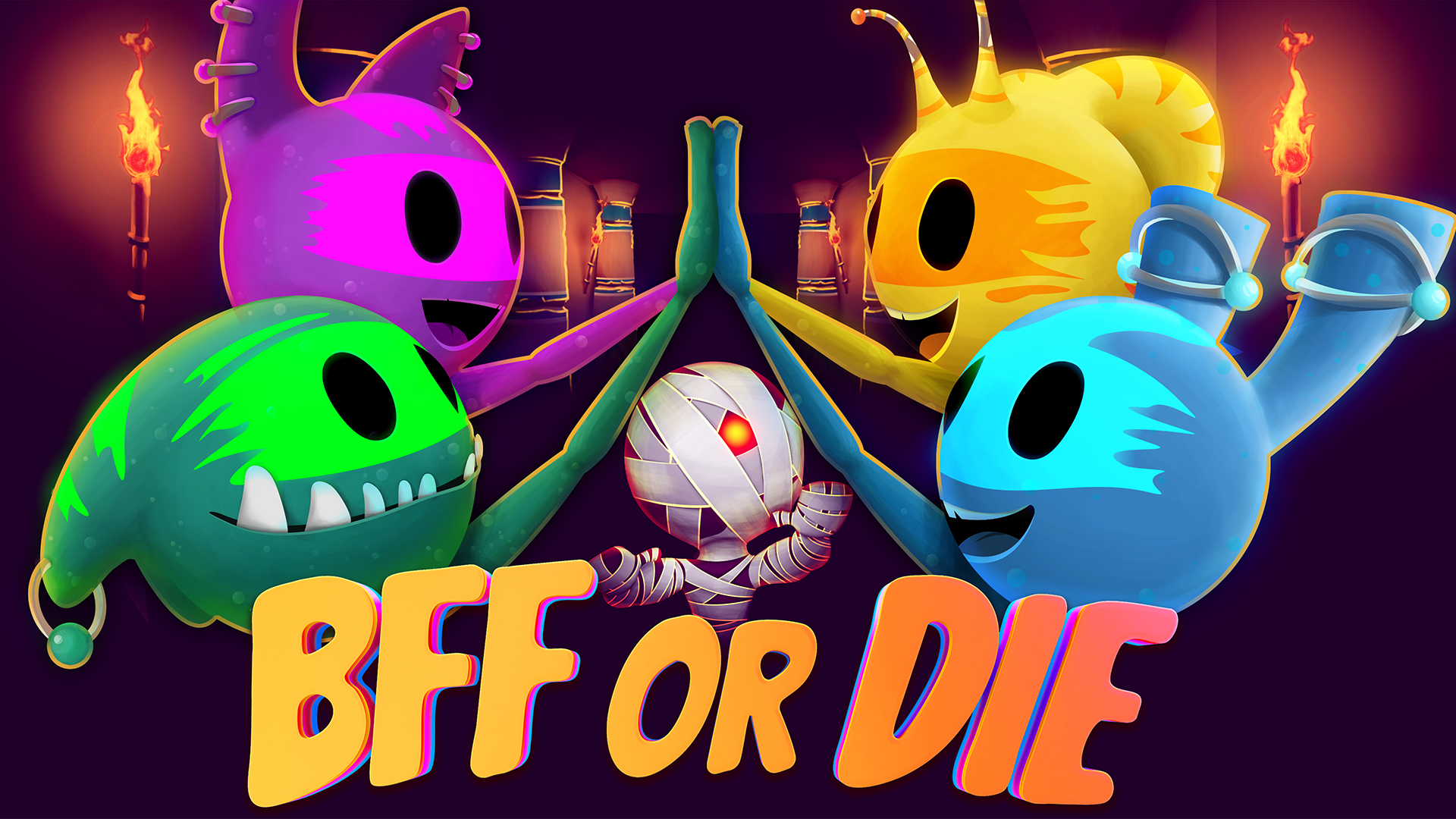 BFF or Die
BFF or Die: Pure co-op funtimes now on Itch!
---
BFF or Die is now available to download on Itch! Long time followers will know that we had the prototype demo up a few years ago. It took us a while to finally finish the game but... we got there!
For those who are not yet familiar with BFF or Die, it's a pure co-op game for up to four people where you use different alien gadgets and work together to get past each challenge. The Orbees have gone missing and it's up to you to rescue them.

You can play in single player mode but we really recommend grabbing a friend or two (or three) and playing through the story mode together. If you complete it, you'll unlock "The Infinite Trials" where you can really test out your teamwork skills. This is where each challenge is randomly selected and you get sent back to the home screen if you die. See how many trials you can beat in a row..!
BFF or Die is for people who enjoy co-operative games and love sharing gaming exeperiences with friends, partners and family. You can even share control pads and have two people on each pad for extra togetherness! (Or not, it's up to you).

If you find it hard getting people to play with you on the same PC, then use Parsec to turn BFF or Die into an online co-op game. More details about Parsec are on our Itch page.

Hope you have fun playing this final version of the game :)

Cheers,
Alex, Shaz, Anj
ASA Studio